For my Senior Capstone Project, I decided to look into designing a guide for resettled refugees in Pittsburgh. At least 5,000 refugees live in Pittsburgh as legal immigrants and that number is rising. These people have gone through the ordeal of leaving their homes behind and have moved into a completely new and strange culture. Through working with the Jewish Family and Child's Services of Pittsburgh, I designed and illustrated a set of visual guides to help resettled refugees understand the concepts and actions behind buying and storing food.
My design features three booklets, each with an essential topic for understanding how to buy and store food: navigating the grocery store, taking money out of an atm and paying for goods, riding the bus, along with a handout to be kept at home as a reference on how to store food.

These guides utilize logos, symbols, and objects that can be matched with what is found in the environment, connecting the guide with the physical world or allowing it to be used as a tool to ask for help. Because these guides are mainly visual, they can be used by anyone regardless of literacy or native language. Additionally, the hand drawn images make the guide more approachable for the user.

Implementing this solution is easy and utilizes resources that agencies already have. By printing out the provided PDF and following a few easy steps, each guide can be folded by anyone with minimal cost. These guides are now being used in Pittsburgh by the Jewish Family and Child's Services of Pittsburgh resettlement agency.
See it in Action:
The Solution:
The Provided PDFs: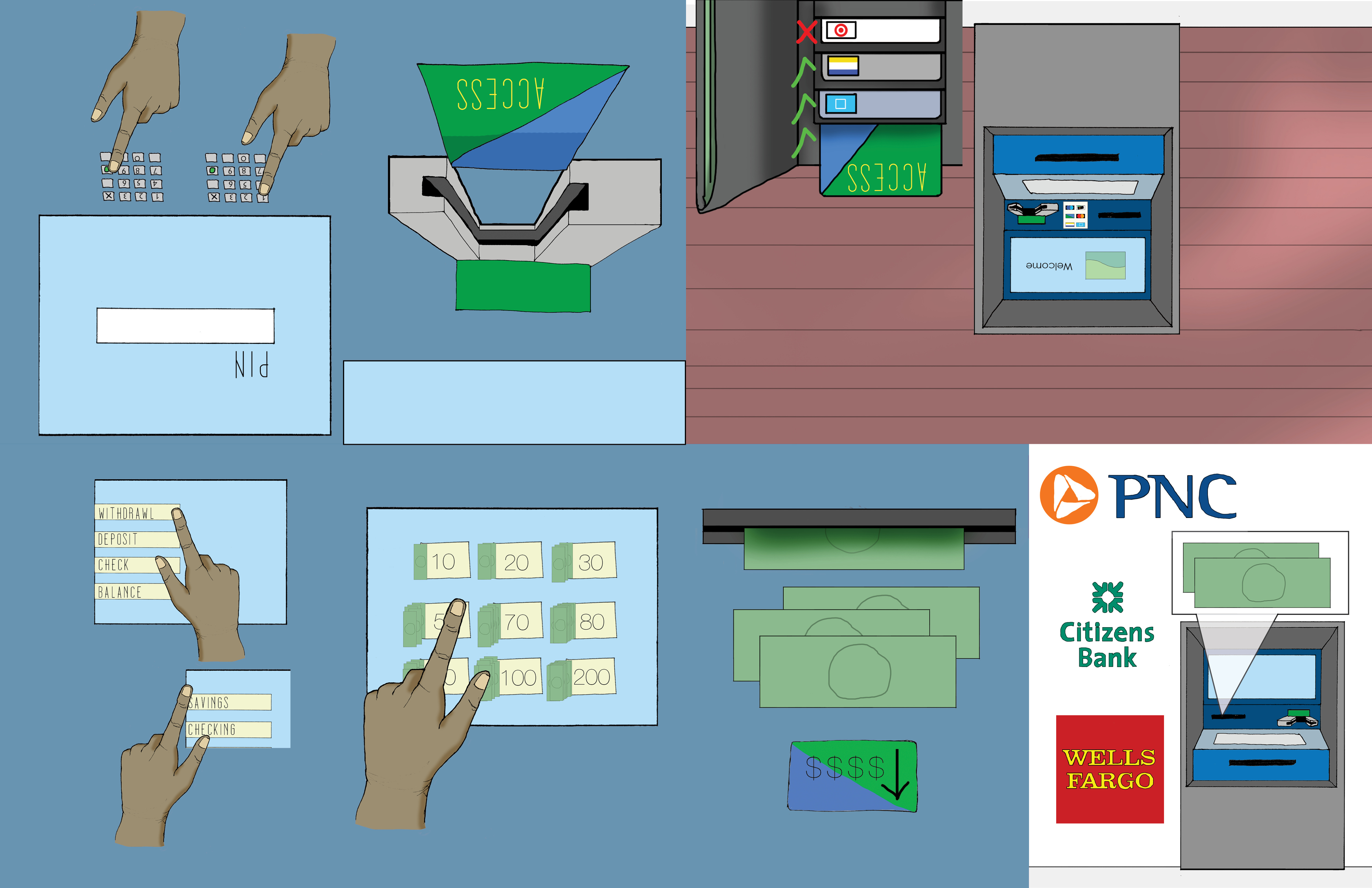 The Process:
You can see my full process
here

.
How to Grow the Idea:
The Platform:
The platform is a database of guides, logos, and other images that can be shared or used to personalize visual guides for anywhere around the world. The platform is for community leaders or resettlement agencies with three main functions: to share, express need, and personalize.