Lifesize iOS App Redesign
UX
PROFESSIONAL EXPERIENCE
Started: June 2016
Released: Mid 2018
The Goal:
Our goal was to rebuild and redesign our mobile application to give users an easy-to-use, professional, and polished experience that mirrored the experience of the newly redesigned Webapp.
The Process:
Originally, the project was scoped to take only a few months to be developed with design starting right away to fit the development time frame. This meant that I was given a month to design the majority of the user experience. In order to meet this deadline, I had daily meetings with the mobile Product Manager, Product Director, and Design Manager to present my work and receive feedback. To ensure that these meetings produced fruitful discussions, every day I would present new designs with iterations on each flow and market research to help illustrate my thought process.

As the UX direction solidified, I collaborated with our UI designer daily to get to the next step, met with developers weekly to review designs and ensure they had the appropriate documentation, and presented our progress to the CEO and executive staff. When technical issues arose during development, I would collaborate with the developers, Product Manager, and UI Designer to understand the problem, rapidly ideate solutions, and finalize a new direction. I was also responsible for conducting guerilla testing and facilitating design workshop activities for the team as needed. Currently the app is entering beta and we are collecting feedback to improve the experience.
The Directory:
Navigational Flows


Wireframes



Wireframe Flow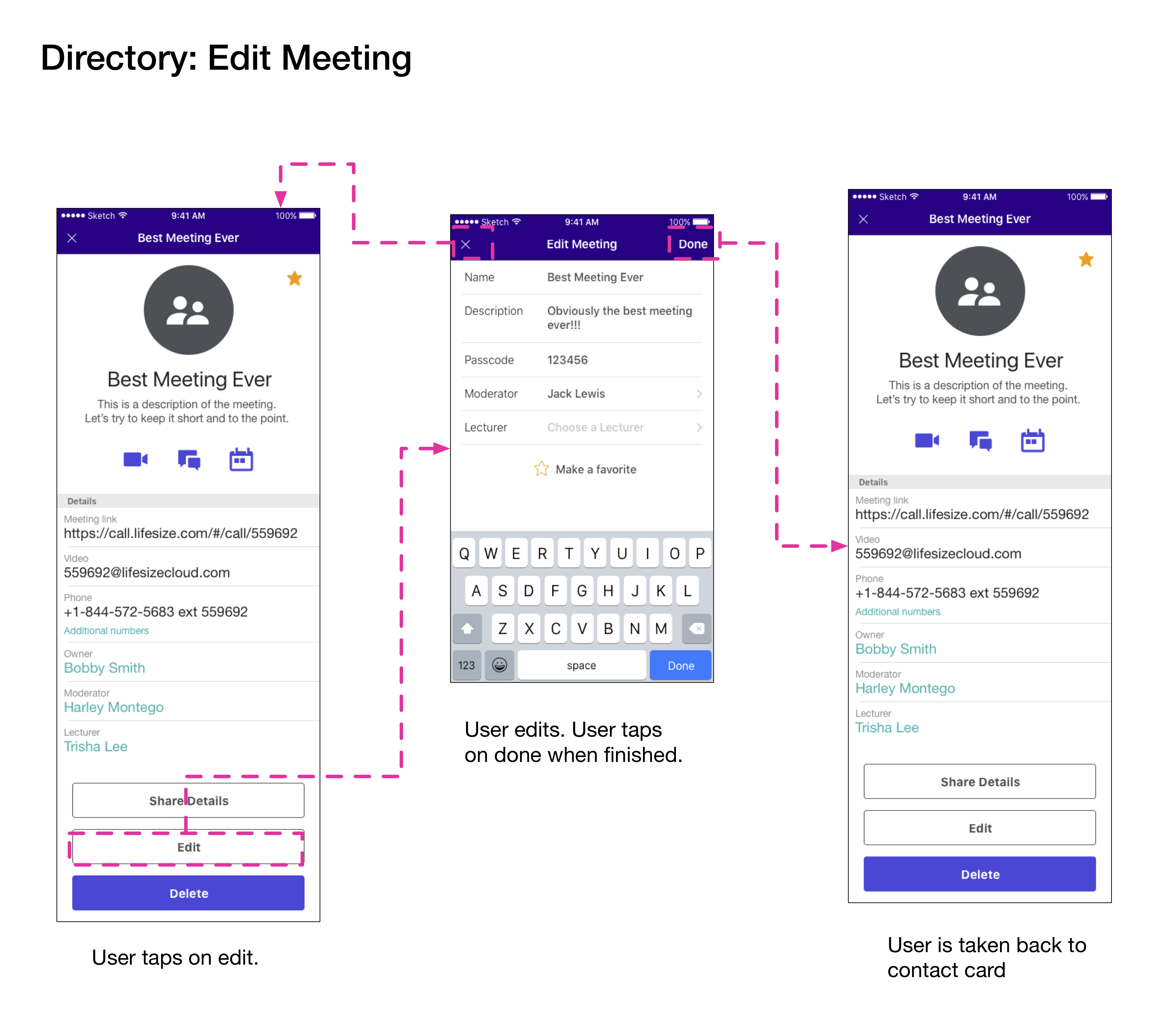 Final Flows for Development